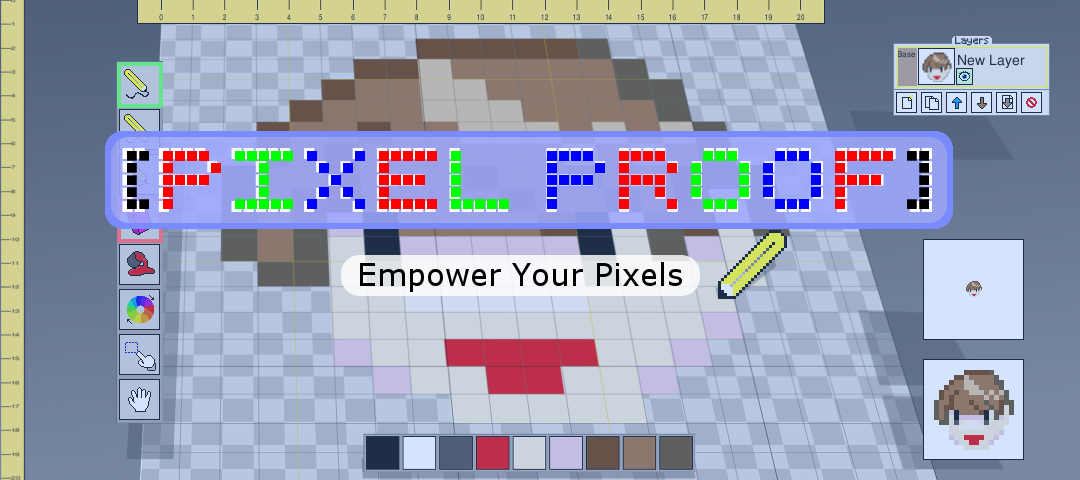 Pixel Proof
Pixel Proof 0.5.2 released
---
New in version 0.5.2:
* Hotkey customization screen
* Denoise tool, which changes values within a color range to match the one you click.
* Made Erase tool incremental
Pixel Proof 0.5.2 continues to build on the core program to refine the experience. The aim is for it to be customizable enough that it is comfortable for anyone and attractive to artists who want to up their game.
There have always been hotkeys, but now you can view the bindings, search them, and reassign them. There are already dozens of hotkeys to work with and still more to come. In a future update, the default bindings will be made to closely match those of Photoshop and another hotkey search filter to show only changed hotkeys will be available.

The Denoise tool is the precursor of another tool coming soon, the Threshold tool. With Denoise, you can easily clean up hurled pixels, say, from JPEG compression. The Threshold tool will help even further by applying a sort of "cliff" / high-pass where, for example, transparency below a certain value is set to 0.
The Erase tool had been a constantly-applying erasure until now. That meant that you couldn't control how much it erased before you let go of the mouse button. Now, each click will erase to your chosen opacity value and won't affect the same pixels until you click again.
Of course, there are a bunch of bug fixes and improvements. One notable improvement is the implementation of draggable scroll bars for all sorts of screens and menus.
Let me know how you like it!
Files
PixelProof-0.5.2.exe
4 MB
Sep 26, 2017
PixelProof-0.5.2-pirate.exe
4 MB
Sep 26, 2017